Why Managers?
WORKPLACES CAN BE A FULFILLING EXPERIENCE
Inspired Workforce Performers® provides exceptional learning and development solutions for managers that transfer skills and new capabilities back to your business.
These new skills and capabilities are linked directly to your defined business drivers; simply inspiring the desire of staff to perform within the business motivates performance and increases your business profitability.
Why Managers Matter
MANAGERS SET THE TONE FOR STAFF EXPERIENCES
Being a great manager and leader of people is one of the hardest things for a new manager to master. Too often staff are tasked with this vital role of responsibility without understanding just what being a great manager means.
We are passionate about helping new; emerging and established managers discover their management and leadership potential with true measurability and meaningful results.
Managers Changes Ahead
RAPID DECISIONS REQUIRED
Managers are living in a changing environment needing to keep great workers and manage out those that are not contributing in a difficult labour market, managing more staff remotely than even before, and being held personally accountable for things that used to sit previously under company jurisdiction.
Winner
PROFESSIONAL DEVELOPMENT PROGRAM OF THE YEAR

Winner
LEARNING PROVIDER OF THE YEAR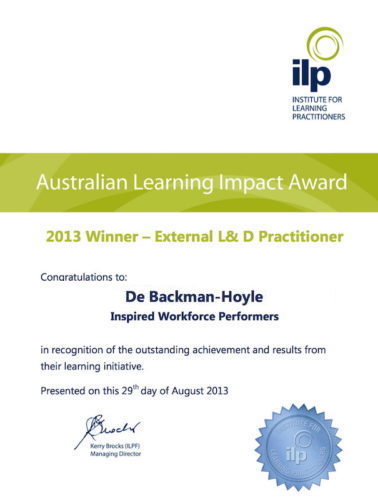 Who We Work With
WHAT KIND OF CLIENTS WORK WITH INSPIRED WORKFORCE PERFORMERS®
Our clients are skilled in their industry, confident in what they know, humble about what they don't know and curious about the possibilities that lie between the two. They welcome new ways of thinking. In fact, they recognise that today's business challenges cannot be solved by old ways of thinking.
We are most likely to be successful when working with decision makers that understand that getting the right managers with the right skills, attitude and willingness to lead others is an essential ingredient to success for their organisation.
How We Work
WHAT'S IT LIKE TO WORK WITH INSPIRED WORKFORCE PERFORMERS®
We have long term relationships and our clients often described us as "Part of the family". Our belief is that we become an extension of your business and will honour that privilege with loyalty and dedication to our mutual goals. Because we see ourselves as 'boutique' we are able to be extremely flexible and adaptable to change to the needs of our client's requests and timeframes. Besides all that, we enjoy what we do and make the experience energising and rewarding for us all.
Why Us?
WHAT MAKES US DIFFERENT?
We think the difference lies in the fact that our whole team has previously held senior business positions and know what it is like to lead and manage, and make the same hard decisions that you need to make.
We have all studied the theory of organisations but choose to not focus on theory but take the practical hands-on approaches that are proven to work.
Learning@iwpa
VIRTUAL SOLUTIONS
Many of our clients insist on innovative solutions, they need Learning and Development consultants that can design a solution that fits their unique business challenges, we have listened and have come up with a range of solutions that can adapt to our client's current challenges.
The consulting team at Inspired Workforce Performers® has the overall responsibility of designing solutions that increase the ability of managers to produce results more consistently through other people. Click on the image to download our brochure.
Solutions include:
Learning & Development Strategy

Design Organisational Cultural Assessments

Performance Management Methodologies

Individual Performance Assessments

Team Performance Assessments

Learning Needs Analysis

Change Management

Strategy Design

Leadership Capability

Executive Coaching

Mentoring and Coaching skills
Download our eBook
LIFE IS TOO SHORT TO BE A BAD MANAGER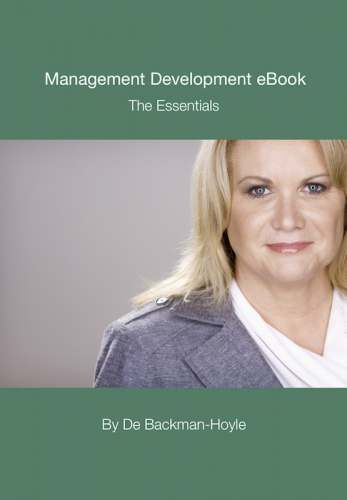 Inspired TV
CUSTOMISED BLENDED LEARNING
Specifically tailored to your business, relevant to you and your team